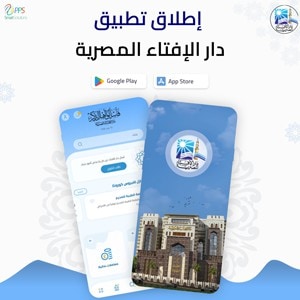 Towards an effective digital transformation … XAPPS announces the launch of the Egyptian Fatwa House applications
As per the interest of XAPPS company with effective digital transformation, The first phase of the Egyptian-Interactive Fatwa House system was launched with users, where the initial stage of the system for users on Android and iPhone, by integration with the internal fatwa system in the answer and review of fatwas in the fatwa organization.
The system contains all the fatwas of their different classifications, It also supports Arabic, English, and French to serve Muslims all over the world. 
A system contains an intelligent search in the al-Fatawa archive for both the different sections and branches. Also, the system supports users' questions by receiving and answering them.
The system contains azan notifications and prayer times and defines the Qibla direction in an accurate way by user location on GPS maps.
The Egyptian Fatwa House is one of the leaders of the Muslim world in digital transformation and reconciling the use of modern era tools with Islamic religious references for many Muslims around the world. 
It is worth noting that; XApps company for programming Android, iPhone, and web applications is one of the best companies in the programming, and development of smart systems and applications in the Middle East and has been working in the field of programming smart systems, and applications since 2009. and provided many solutions in the field of e-learning and has previous work on more than 80 systems in different disciplines in the field of application programming.
Previous work of XApps.: https://bit.ly/2CNMhZ0
If you want to program and design your smart system, contact us.: https://www.XApps.co/en/#contact
Dar Iftaa App on the iTunes Store
https://apps.apple.com/us/app/dar-alafta/id1119538483?ls=1
Dar Iftaa App on Google Play Store
https://play.google.com/store/apps/details?id=com.dareleftaa