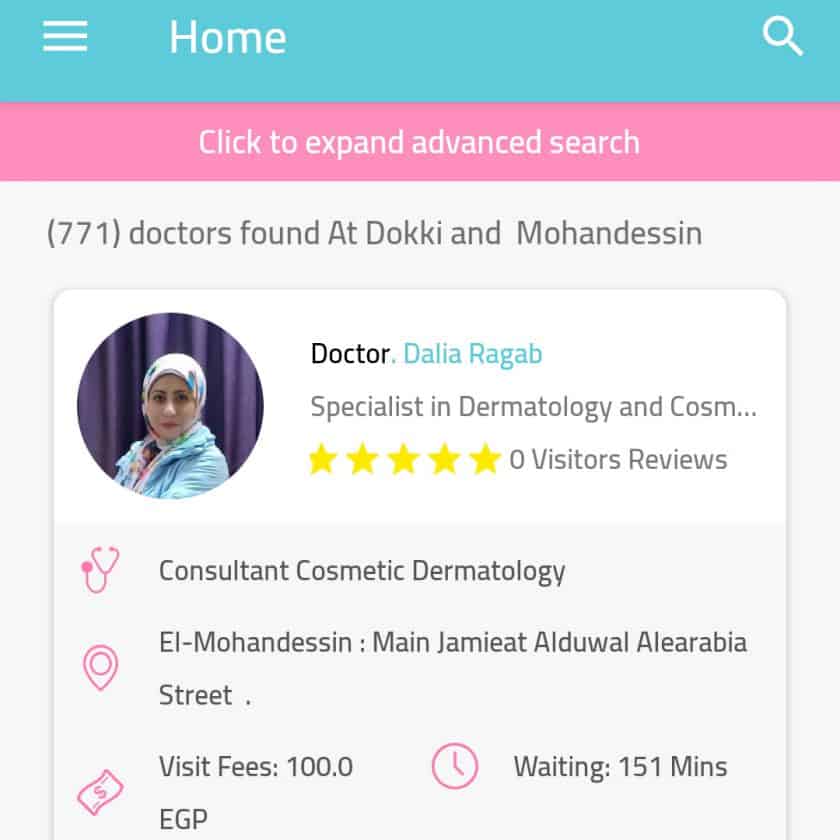 Doctor EG mobile application was launched to book appointments with doctors, as it provides more medical services to citizens in Egypt by providing a database with a large group of trained doctors who have the highest academic degrees with reservation fees for doctors and available appointments.
To facilitate the users, there is a phone number for the central reservation and reservation
The application also makes a free discount of 100 EGP, when using it for the first time.
It also encourages users to publish the application by obtaining more discounts when publishing the application.
The application also provides doctors with simple and wonderful marketing of their work in a sophisticated and modern way, and the application has also been programmed for doctors for Android and iPhone to facilitate them to follow up reservations made through the Doctor EG system.
The application is designed easily and simply to provide an enjoyable health experience for the user
It was also launched on the Google Play Store to serve Android users, as well as was launched on the Apple Store to serve iPhone users.
Doctor EG system was programmed with global professional quality in Egyptian hands by XApps.co for application programming and smart systems development.
Where XApps is keen on developing medical systems in Egypt and the world, where it has contributed to various health applications such as United Doctors Hospital in Jeddah – KSA, Tabib Net in Egypt, and OrthoHouse for Medical Supplies in Egypt and Doctor Dentist in Jordan.
And XApps adopts quality as a slogan in the implementation of all its work in applications and systems in terms of programming and design and keeping abreast of the latest technology trends globally to help companies and governments to achieve the maximum benefit from data and information technology such as programming of applications of artificial intelligence and the Internet of things and big data, robots, and Ecommerce systems, secure and encrypted information and other global trends that contribute to reducing costs and time and increasing productivity and profits.
You too can benefit from our expertise in the field of mobile applications and smart systems Contact now.