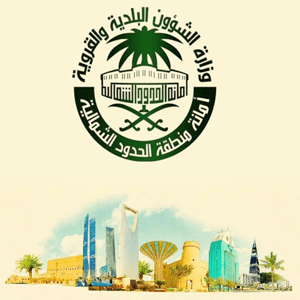 XApps helps in the digital transformation of Saudi institutions … the General Secretariat of the Northern Borders
Based on the Kingdom's vision in 2030 towards the digital transformation of government bodies and institutions in the Kingdom of Saudi Arabia.
In cooperation with the General Secretariat, the Secretariat of the Northern Borders region, which is
The Secretariat concerned with developing the northern border region, and achieving sustainable development for the region, with an integrated national perspective, to serve the community and the citizens.
XApps designed the General Secretariat system, which aims to collect and organize citizens' complaints and respond to them with high efficiency.
As the system consists of Android and iPhone applications through which the citizen can send a complaint with any problem in which he faces the place of the complaint on the map, pictures from the complaint site, a voice note, and the type of sector concerned with the complaint.
As the citizen receives a response to the complaint and modernization of the condition, such as the solution and the current solution and others providing citizen transparency in solving problems
The system has a control panel with different departments, where each department receives its own complaint and responds to the status of each complaint, as well as the general administration has statistics in each sector and the problems sent around it
It is worth noting that; XApps company for programming Android, iPhone, and web applications is one of the best companies in the programming, and development of smart systems and applications in the Middle East and has been working in the field of programming smart systems, and applications since 2009. and provided many solutions in the field of e-learning and has previous work on more than 70 systems in different disciplines in the field of application programming.
Previous work of XApps.:
https://bit.ly/2CNMhZ0
If you want to program and design your smart system, contact us.:
https://www.XApps.co/en/#contact