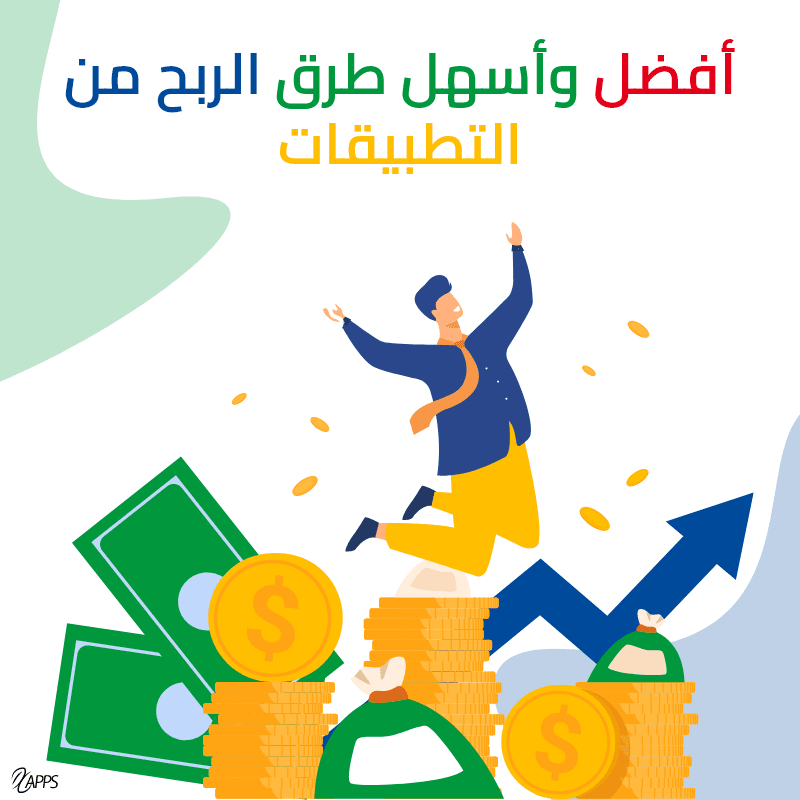 The best ways to earn from developing and designing mobile applications for Android, ios, iPad, iPhone, and web applications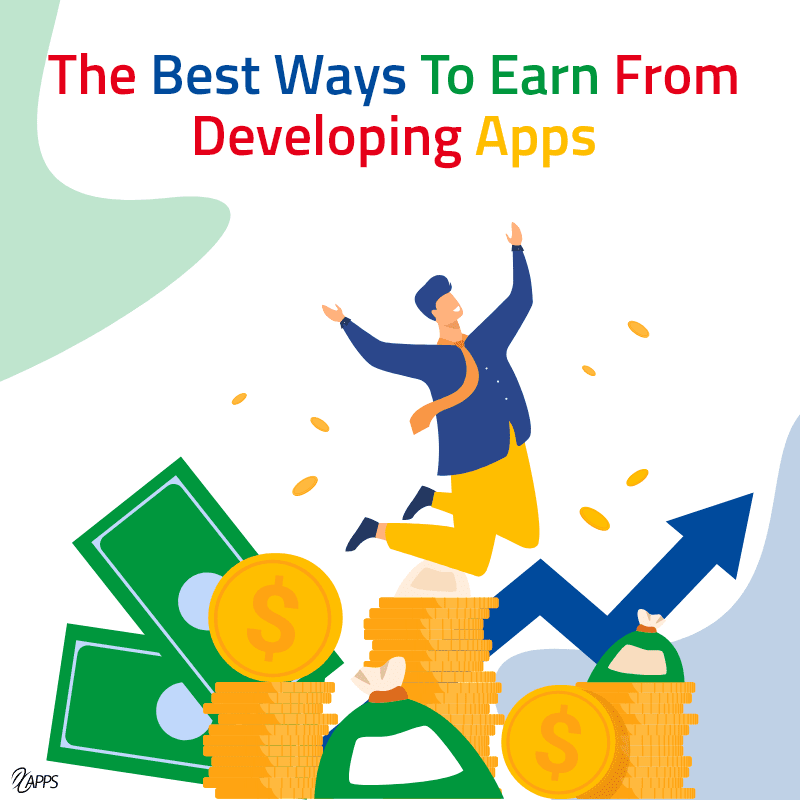 The best ways to earn money from developing Apps can turn you into a billionaire If you have an innovative app idea which you invest to develop to iPhone and iPad app fulfill the highest criteria depending on an experienced team, as all these things are vital in assisting you to gain the biggest profit when applying the best ways to earn from developing Apps as explained in the next paragraphs, and which followed in the pioneer apps with daily income range from $4,000 to $20,000.
Best ways to earn money from developing Apps
Advertising:
Representing the most famous way besides it's the main profit way from most free apps. As you can see many advertisements in apps like Facebook, as by this way there are several ways to profit from developing App especially when the app becomes famous and if you make sure to provide several advanced features to announce products and services in innovative ways to assist them to grab more customers.
But you must take care to make a balance between announcement places and repetition to avoid overwhelming users with them to a negative level. 
Affiliate Programs:
The best way for if you love trading and marketing but aren't keen on production with all related complications. Since affiliate programs give you limitless chances to profit by marketing for various products or services through your app content by any strategies you choose and gain money by leading customers to the brands.
And there are many modules to profit from this way as followed by the affiliate program, but the most common are paying for clicks on ads and profiting a certain percentage for every purchase through your app.
Subscription:
This means affording a free trial for a limited time or free high-quality content, and in both cases, a huge number of target audiences will subscribe to benefit from the app or just enjoy it as in games apps. And to attract more users most apps provide many options vary in features or paid time or both of them.
And here we must assure that success profiting using this way requires paying attention to users' experience besides assurance to have a strong first impression to motivate early subscription as possible besides assisting in having great reviews encourages the largest possible number of subscriber's networks to join the app since word of mouth is still the strongest marketing tool.
Selling:
Here there are 2 main options:
The first option is selling your brand products or services, and this is the common type besides that it requires fewer budgets to invest in developing the app compared to developing a multi vendor app.
The first option is profit from developing a multi-vendor as in this case the profit is indirect, through providing free online shops for vendors and the source of profit is from vendors by percentage for every deal only, or besides providing certain services and digital marketing or delivery services.
Sponsorship:
Profitable method but requires time to gain millions of users to attract sponsors and earn money from sponsorship either by a certain monthly or yearly fee, or percentage of revenue.
So, the basic thing in choosing the app idea, in this case, is determining the field of sponsorship to develop the ideal app to attract the biggest number of their target audience to make it easier to make the best deal with the biggest profit later.
And because profit depending on this way requires time most apps use many profit ways in the first phase as an advertisement.
Email Marketing:
Perfect for earning money from B2B institutions, since they need to utilize emails a lot as a basic part of digital marketing.
So, it requires doing a deep search to define the main niche besides providing high-quality features that benefit from the target audience to motivate them to register their email to have a valuable email list during the shortest period to start gaining money from developing the app. Add to that maintaining quality besides gradual development and proving the best user experience is a must to gain great profit gradually by attracting more organizations.
Purchases:
In this method, the profit comes from purchasing features, services, or access to advanced content, so it applies for both free and paid apps, as in free apps like LinkedIn and Youtube, users can enjoy using them for free but enjoying advanced features as enjoying Youtube without seeing advertisement requires paying money.
While in paid apps purchases means providing better and features by the additional cost and this method follows in many apps as medical apps and games.
Paid Apps:
Simply users should pay to use the app and in most cases, hence, in this case, it rarely depends on announcements to gain profit especially with practical apps which are developed to ease attaining work tasks.
Add to that this type needs bigger effort, time, and investment to brand the app and acquire the trust of influencers on the target audience.
So, this way of profit needs some kind of risk and patience, but it's still profitable.
Freemium:
An advanced way to earn money, the main advantage in it is limiting risks of profiting from paid apps, since in this way the app develop at 2 phases:
In the first phase, you invest in developing free apps including limited high-quality features according to the main goal of developing it and the target audience, besides follow up users' opinions to assure providing the ideal user experience in the second phase.
The final phase is developing innovative paid apps based on the main features in the first version "the free app", as this will make it easier to convince users to pay money to benefit from better and advanced features they already like and used to benefit from in the first free version.
The main factors affecting your profit are investing in developing an app with a unique idea and depending on an experienced team to apply it with the best quality to provide the best user experience which gains the app billions of users with gradual increase hence lead to continuous raising in profit. And all that means is the first step to earning money from developing an app is by contacting XApps team, the best assistant to you to turn your dreams into reality as you can notice during the few minutes you spend having a look at its projects.